Gallerie Voss Germany presents Uthman Wahaab @ ART X Lagos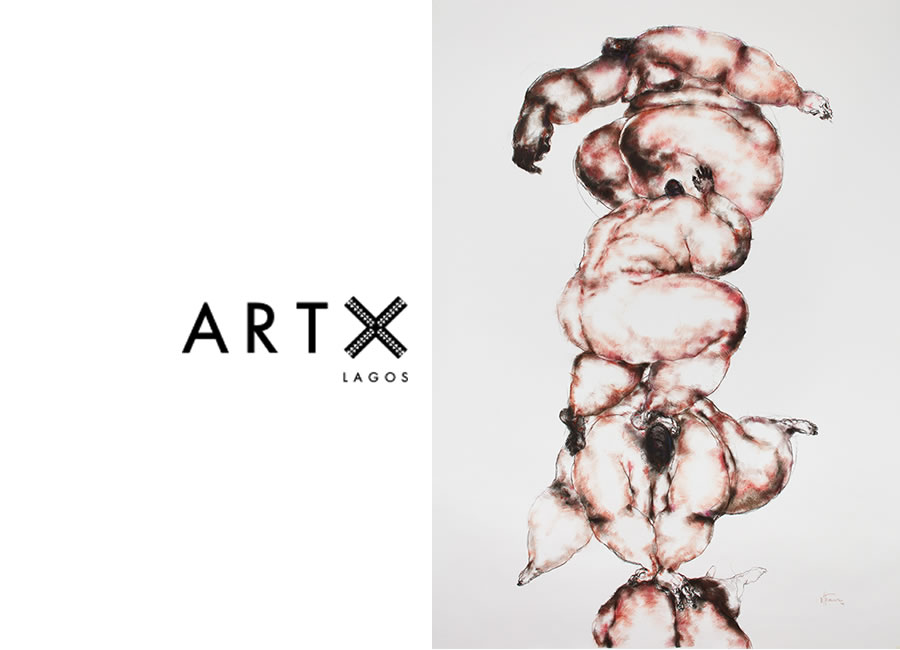 Uthman Wahaab is a fine art graduate of the School of Art, Design and Printing, Yaba College of Technology, Lagos. His work covers a spectrum of concerns that include questions of identity, beauty and sexuality, studies of cultural influences that inform technological change and social shifts in Africa and examinations of the manner in which globalism and post-colonialism complicate the continent's social landscape. Wahaab considers it his duty as an artist to provide a critical lens on the complex dynamics of these interrelated issues. His practice encompasses painting, film, photography, sculpture and installation, and each series begins life as a new sociological study requiring its own medium.
Past exhibitions of his work include TAFETA Presents, Art Tafeta, London (2019); Verticality, Rosenfeld Porcini Gallery, London (2018); Thinking Through Drawing, Sapar Contemporary Gallery, New York (2018); TTR Sotheby's International Realty, Washington, D.C. (2018); and Phenomenal Woman, Sapar Contemporary, New York (solo, 2017).