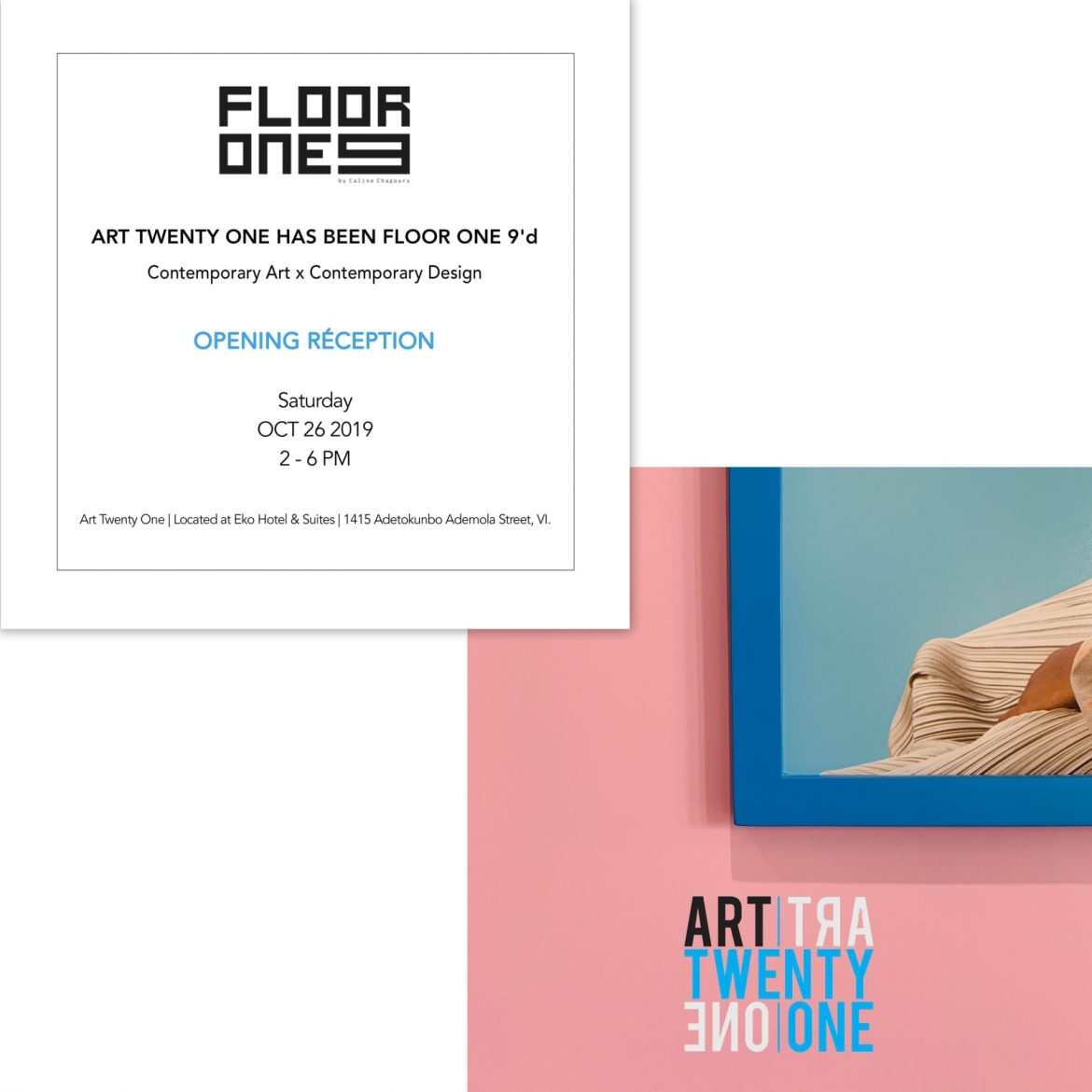 The name Floor One 9 has two meanings. The first is a play on the infamous "Nigerian Scam" which has been coined regionally as "419". If you have been "419'd, you have been scammed by someone, somewhere in Nigeria. Although it carries a negative connotation, this three digit slang term can also be used playfully during daily interactions. "You are a 419 my friend!", "This is the real deal, it is not a 419".
Caline Chagoury – using this every day life term – has decided to Floor One 9 the art space known as Art Twenty One, transforming it into something new and unexpected while continue to celebrate Lagos and contemporary art and design by talents based in Africa.
By taking this term and playing into the general idea that is linked to many negative misconceptions of things in Nigeria or more generally Africa – we are looking to show all the good that this continent has to celebrate. A continent filled with talent, colour, and beauty. This is what Floor One 9 will showcase.
The second meaning is in the number "19" – it has been in the making for a long while now and is coming to life in 2019… and all we need is a floor we can transform. In this case, Art Twenty One's. And so – through this project – we plan to Floor One 9 more spaces as we go along.